"Amargaard" redirects here. For the character formerly known as Amargaard, see Rave. For the almost identical named character, see Am'ar Gaardos.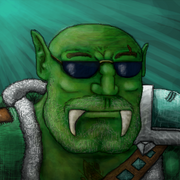 Yo dawgs, welcome to my userpage. I am Amargaard (Often called Am, Amar or Amaar) from the Hive Workshop. I am the creator of this wiki and the creator of the entire Avataria roleplay series.
If you have any questions, please leave me a message at my Message Wall.
List of my characters
Edit
Ad blocker interference detected!
Wikia is a free-to-use site that makes money from advertising. We have a modified experience for viewers using ad blockers

Wikia is not accessible if you've made further modifications. Remove the custom ad blocker rule(s) and the page will load as expected.